Adobe Design's recommendations for Adobe MAX 2022
Speakers, sessions, and experiences that shouldn't be missed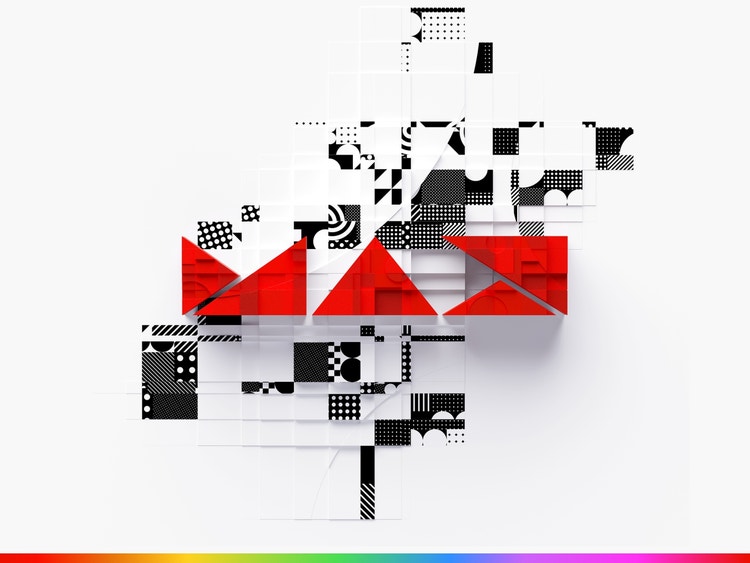 Adobe MAX
is just around the corner and our Adobe colleagues and friends are getting ready to hit the stages in Los Angeles for the first-ever hybrid version of our creativity conference.
We put together a list of not-to-be-missed speakers, sessions, and experiences, and asked some of our favorite folks what they're most looking forward to at this year's event. Whether you decide to attend MAX virtually or in person (decide which MAX is right for you), use our recommendations to help build your schedule.
TUESDAY OCTOBER 18
Create Waves. Create Change. Incredibly deep and endlessly transformative, the ocean is as unique as you are. Step into this visual show of support to inspire greater ocean protection. There's also a photo wall activation: Snap your ocean selfie, add a personal message of support with Adobe Express and share with the hashtag #CreateWaves. Adobe experience designer Avalon Hu designed the illustration for the photo wall, composed a unique font based on her illustration, and created the companion Adobe Express activation and the graphic wall for the entrance to the in-person show.
"I'm looking forward to
Creating Visual Medicine Through an Indigenous Lens
by Tomás Karmelo Amaya. I remember the first time I saw his work, I was amazed by his way of capturing motion and light and telling stories of indigenous cultures through powerful images. I'd like to learn more about his process, philosophy, and how he uses art to create healing space."
Avalon Hu, Staff Experience Designer, Illustrator
Virtual + In-person: MAX Opening Keynote 9:00–11:00 AM PDT
Senior design program manager, Bria Alexander, and experience design managers Danielle Morimoto and Alyssa Wood join their colleagues to show how Adobe can help you make anything you can imagine. Get a front-row seat to the latest Adobe products, features, and innovations. (If you miss the keynote on opening day, consider joining the virtual Asia Pacific Keynote on Wednesday, October 19 at 6:30 PM PDT.)
"Connecting in person with passionate creatives is always energizing. Whether it's watching an incredible speaker lineup or scoring a cool hand-crafted find at the Marketplace, I always leave feeling inspired."
Danielle Morimoto, Experience Design Manager, Adobe Express
Create an effective content strategy that will help you achieve your business goals. Join this hands-on lab with Adobe Express content strategist Mallory Shoemaker and Adobe product marketing manager Andy Lambert, to learn how to tailor a winning content strategy for your audience, brand, and industry. Learn where social media fits into a marketing strategy, which social channels to use, and how to target your ideal audience. (This in-person session is also offered Wednesday, October 19, 1:00–2:30 PM PDT; Thursday, October 20 8:15–9:45 AM PDT; and Thursday, October 20 1:30–3:00 PM PDT)
Creative collaboration is at the heart of design, but how do designers move from in-person to virtual creative work? Learn how Samantha Warren, director of design at Adobe and self-proclaimed people person, has been navigating this new, screen-mediated reality with her team, while they design the software and tools to enable virtual, collaborative creative work. Samantha will be joined for the in-person session by Danielle Morimoto, experience design manager at Adobe, to discuss the switch to a world of remote/hybrid work, the building of a virtual studio to design exciting new tools, and the evolution of her design leadership style. (This virtual session is also offered Wednesday, October 19, 10:00–10:30 PM PDT; and in-person Wednesday, October 19, 1:30–2:30 PM PDT)
"This year I'm particularly stoked to attend
Express Yourself with Unique Lettering on Paper & with Fresco
with Chris Campe. I love drawing in Fresco, and I really want to learn how to draw better letterforms on the iPad. I also just enjoy attending MAX for meeting other artists, designers and creatives and, if I'm lucky enough to attend their sessions, getting a peek inside their processes."
Samantha Warren, Director of Design
As organizations become more customer-centric and embrace design to solve problems, there's a greater demand for design to scale. Join EVP of design at Rocket Companies, and Adobe Design Circle mentor, Andy Vitale, to hear how he's grown design in large matrixed organizations such as 3M, Polaris, SunTrust, Truist, and Rocket Companies. In this session, Andy will share why it's necessary to create a strong foundation for design, what it takes to build one, and the importance of creating and cultivating a community of practice. (This virtual session is also offered Wednesday, October 19 7:30–8:00 AM PDT; Wednesday, October 19, 11:00–11:30 AM PDT; and in-person Thursday, October 20, 8:15–9:15 AM PDT)
"I'm looking forward to being inspired by all the amazingly talented and creative people. It's been a few years since we've been able to get together and I can't wait to feel that in-person energy and excitement. But I'm especially excited for the opportunity to talk about how to advance design within an organization."
Andy Vitale, EVP of Design, Rocket Companies
Learn about the latest features in Illustrator on desktop and iPad and how you can use them in your designs for smarter, faster ways to create. Hear directly from Illustrator team members Rakesh Baidya, senior experience designer, and Varun Sharma, senior product manager, as they demo new features, product enhancements, and faster workflows.
Antionette Carroll, founder, president, and CEO of Creative Reaction Lab, and Adobe Design Circle mentor, presents the foundation and inspiration to recognize every individual's personal power to manifest change in race relations and promote liberation, equity, justice, and peace within their own organizations and communities. Accompanied by young emerging artists from the Artwork for Equity program at Creative Reaction Lab, Antionette will offer prompts for tapping into your personal narrative, balancing personal values and community needs, commanding attention to inspire and influence.
Join Kyle Webster, Adobe's senior design evangelist and official brush wizard, for an exploration of the newest Fresco features, including transformation modes, new animation features, time-savers like reference layers and the Magic Wand tool, and much more. You're sure to walk away with a better understanding of how to use Fresco in your own drawing, painting, and illustration work.
"I'm looking forward to Mr. Bingo's session,
Alternative Ways to Make a Living
. As somebody who makes Photoshop brushes for a living, I'm a fan of this topic! Also, I met Mr. Bingo at a party several years ago and he's a fun person, so I hope to be able to reconnect and say hello!"
Kyle Webster, Senior Design Evangelist
Join Mallory Shoemaker, content strategist for Adobe Express, and Ronilo Cayanan, creator community partnerships lead at Pinterest, and will teach practical tips for telling your story and creating content in a way that feels authentic to you. Discover tried-and-true techniques for standing out online and inspiring others to engage with your one-of-a-kind content on Pinterest, and learn how to use Adobe Express to tell authentic stories and inspire others to engage with your brand. (This session is also offered in-person Thursday, October 20, 10:15–11:15 AM PDT)
WEDNESDAY OCTOBER 19
Adding animated characters to your videos is a proven way to increase viewer engagement, and now it's easier than ever to get started. Join Adobe Character Animator experience designer (and YouTuber) Dave Werner as he walks through how to create explainer videos, cartoon shorts, music videos, and livestream events. In this session, you'll learn how to create custom characters with personalized skin tones and hairstyles, record movements and add emotion to animated characters, and integrate characters into your existing video workflows. (This session is also offered in-person Wednesday, October 19, 1:30–2:30 PM PDT)
"MAX Bash [the conference party] cuisine never disappoints. Does anyone remember that year they had a huge wall of donuts? I ate like seven and then got into an epic donut fight with my coworkers. MAX always finds some way to make me feel like a kid again."
Dave Werner, Staff Experience Designer, Character Animator
Join experience design manager, Sudeep Chaudhuri and InDesign engineering manager, Pradeep Verma, for an overview of the latest in InDesign. Whether you're new to InDesign or use it every day, you'll leave with ideas to inspire creativity, tips and timesaving techniques to get the most out of InDesign, and discover new ways to collaborate with your co-workers.
Virtual + In-person: MAX Sneaks 5:30–7:00 PM PDT
Join this year's co-hosts, actor, comedian, and entrepreneur Kevin Hart and Adobe design program manager Bria Alexander for a sneak peek into what's brewing in Adobe Research. MAX Sneaks is where Adobe engineers give a first look at potential future technologies, which may or may not make it into upcoming versions of Adobe products.
"I'm super excited for the Sneaks at MAX this year. I've had a sneak preview (no pun intended) of them and they're incredible. As a Sneaks fan, I can tell you that this one will be special."
Bria Alexander, Senior Design Program Manager
THURSDAY OCTOBER 20
Experiment with 3D by bringing in your personal design style to deliver fresh new concepts for logos and brand identity graphics. Join Julia Vaca, senior designer at Adobe, in this hands-on lab as she shares how 3D tools in Illustrator can help break through creative blocks and allow you to design with more variety. In this lab, you'll create a unique logo and color palette in Illustrator and develop 3D versions of it. (This in-person session is also offered Tuesday, October 18, 5:15–6:45 PM PDT; and Wednesday, October 19, 8:00–9:30 AM PDT)

Don't miss a minute. Register now.
Header copy
Design your career at Adobe.
Button copy
View all jobs