Introducing the 2022 Adobe Design Circle scholars
Ten exceptional students shaping the future of our field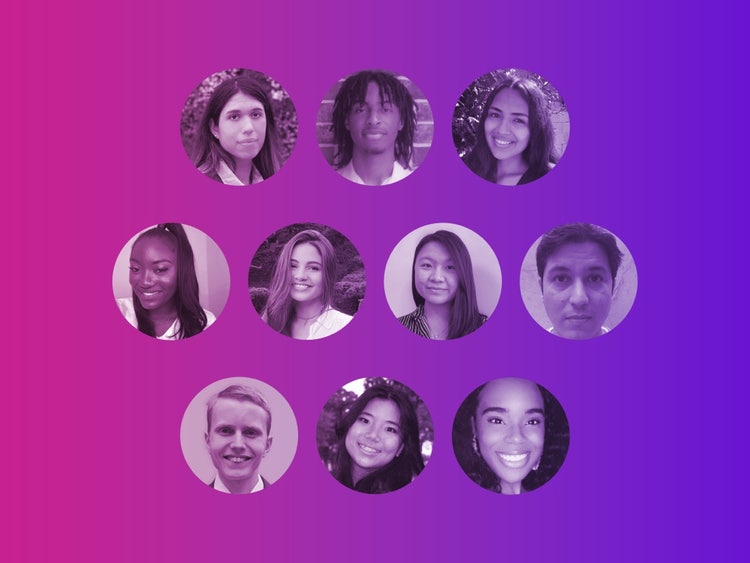 This fall marks the third year of Adobe's Design Circle Scholarship. The program launched in 2020 to increase opportunities for aspiring designers from underinvested communities within the design industry. Each student receives up to $25,000 USD per year, for each year of undergraduate education (up to four years or $100,000 USD) along with mentoring and support for the duration of their educational journey.
We award ten new scholarships each year, but our Design Circle is comprised of more than awarded scholars, and our contributions are more than financial. Mentors from across the design industry devote time to meeting one-on-one with these exceptional individuals to guide their personal and professional discovery and development.
Advocating for diversity is a priority, but societal injustice is not exclusive to any one group and is more culturally complex when viewed on a global scale. As we celebrate this newest cohort of scholars, my colleagues and I will continue to define, with clarity and conviction, the purpose of our initiative and its potential impact by asking ourselves these questions:
What does it mean to advocate for diversity in design?
How can we foster and support emerging talent through connections and mentorship from creative professionals?
Where do we see the most opportunity for change in the design industry?
Our scholarship applicants and awardees will continue to help us fine-tune that focus through the stories they tell in their applications; the interests, portfolios, and points of view they share in their essays; and their explanations of how they'll use design to change the world for the better.
Get to know this year's Adobe Design Circle scholars:
Ruy Perez Callejas (he/him)
Hometown: Veracruz, Mexico
School: University of London
Year of Study 2022-2023: Junior
Major: Computer Science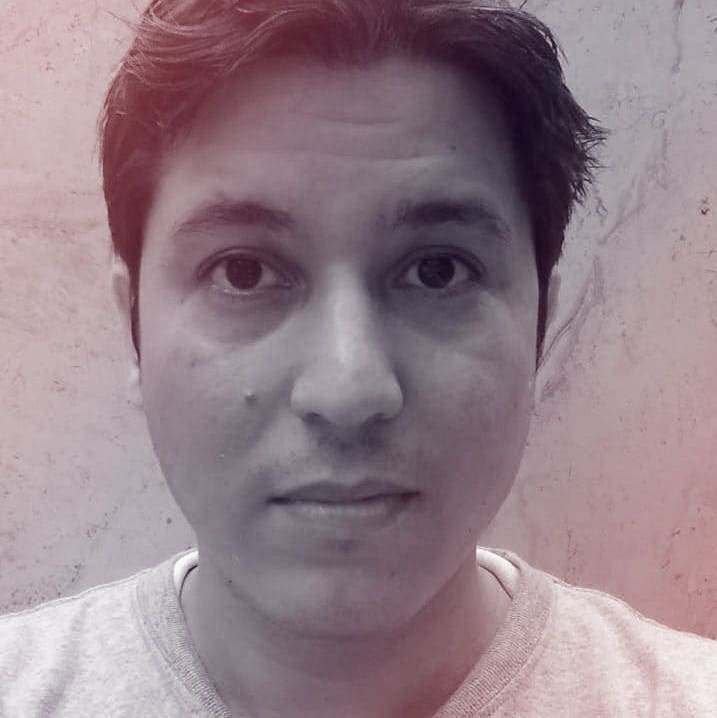 "I'm interested in designing products that solve people's problems and needs. Raised in a small city in Mexico, my interest in web design began when I got Internet access and started visiting sites from other parts of the world. I'm also interested in artificial intelligence and how it can aid in the design of healthcare diagnostic models and products to improve medical treatment, and virtual reality, including design for the metaverse, to improve the way people work, socialize, and study."
Mariana Chavez Ontiveros (she/her)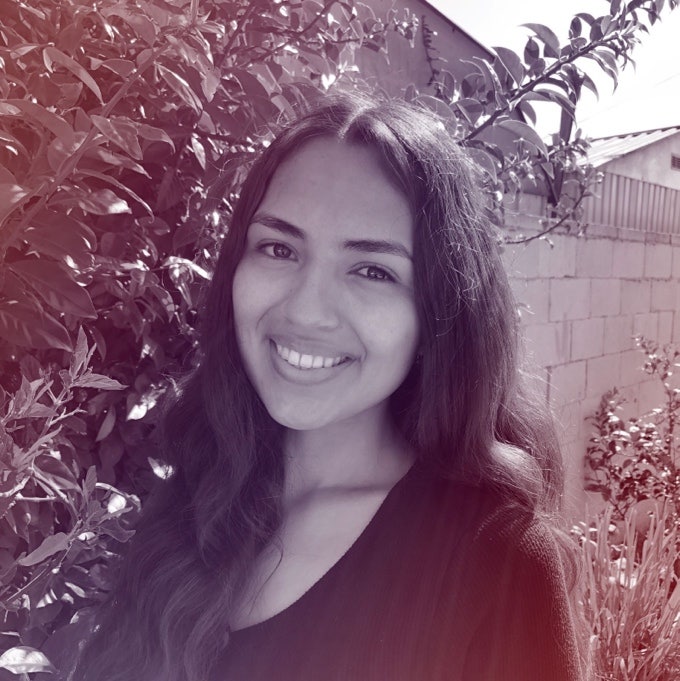 Hometown:
Torrance, California
School:
University of California, Berkeley
Year of Study 2022-2023:
Freshman
Major:
Computer Science
Work Samples:
Google Classroom Case Study
"My vision is to innovate, create, and help others: As a first-generation Latina I grew up in a low-income, single parent household and want to use my unique perspective to address disparities in marginalized communities by becoming a user experience designer and developing mobile apps that address diverse user needs."
Nicole Dantas (she/her)
"I've lived most of my life in small towns in Brazil, but opportunities made possible through education and arts programming have changed how I view the world. I believe design can empower people, find effective solutions, and make the world (or any fraction of it) better."
Michael Elizarraraz (they/them)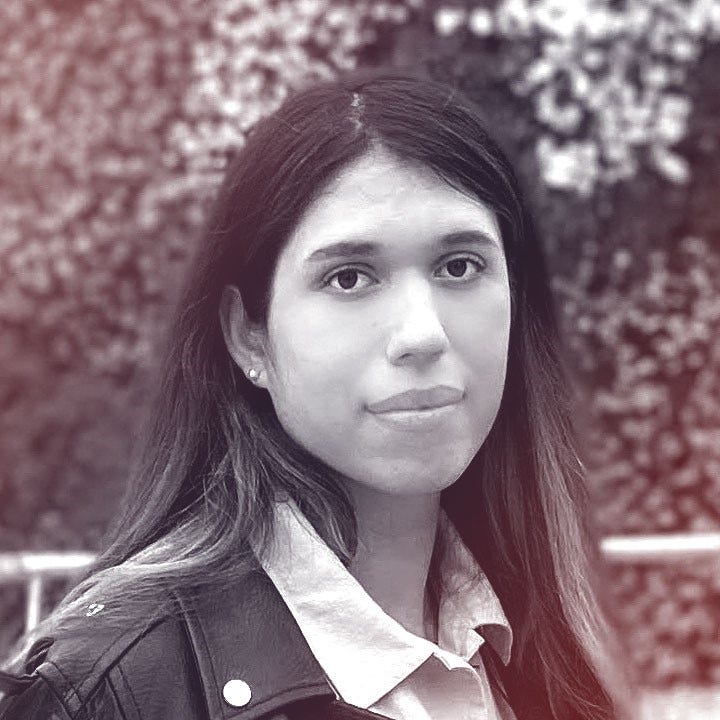 Hometown:
Hawthorne, California
School:
University of California, Los Angeles
Year of Study 2022-2023:
Junior
Major:
Product Design
Work Samples:
Olivia Bell
and
Transgender Law Center
"I'm a product designer, educator, and activist who strives to create equitable experiences for BIPOC LGBT+ communities and users with neurodiversities. I'm passionate about designing for these groups because the people around me belong to them. Through mentoring I hope to pass the torch to future designers creating meaningful designs representing diverse groups of people."
Tyson Humbert (he/him)
Hometown: Richmond, Texas
School: University of Texas at Austin
Year of Study 2022-2023: Freshman
Major: Studio Art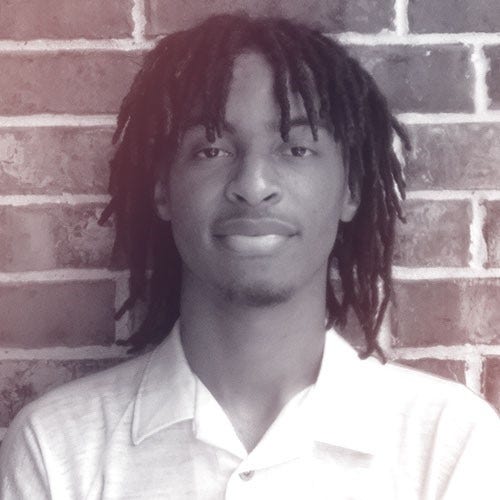 "My goal is to bridge the worlds of design, mental health, and intersectionality; to help youth reach the pinnacle of self-realization through creative expression; and, as a Black artist, show those with similar goals that we don't have to stay in a social box defined by our skin color."
Michelle Lai (she/her)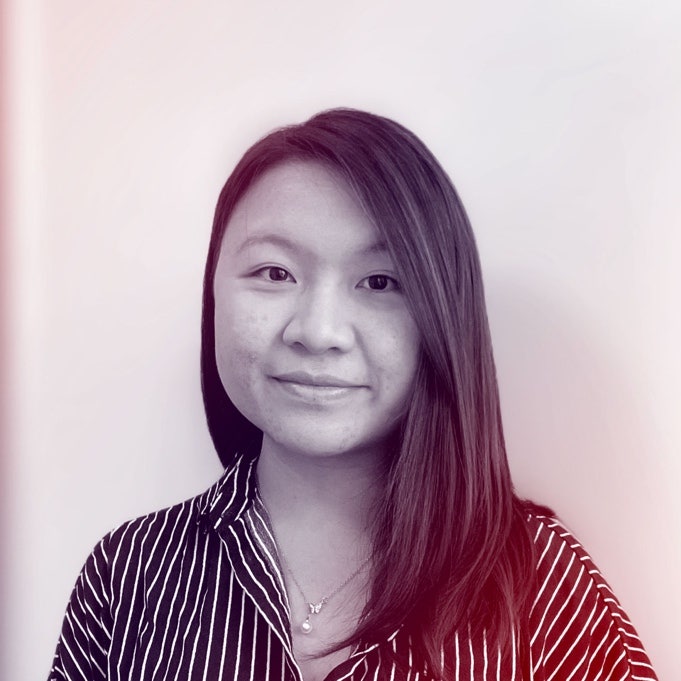 Hometown:
Toronto, Ontario, Canada
School:
University of Toronto
Year of Study 2022-2023:
Junior
Major:
Industrial (Systems) Engineering
Work Samples:
Gigz
and
Scotia-Bud
"I'm a natural problem-solver with a passion for design and software engineering. My design journey began when I saw the difficulties my grandparents were having navigating smartphones. I learned that seniors around the world are facing an unaddressed technology gap resulting from interfaces that don't accommodate factors such as cognitive decline, vision loss, and decreased motor skills. As a designer and engineering undergrad, I uncover the "why" so I can differentiate between design assumptions and user needs in order to create human-centered design solutions."
Kiara Osiris (she/her)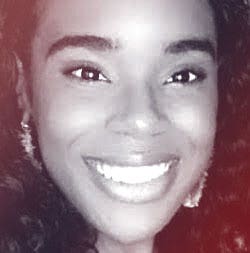 "As a Black woman, my goal is to educate underrepresented youth—especially Black women—about the diverse pathways into tech, and my goal is to become a UX designer."
Sarah Ann Teaw (she/her)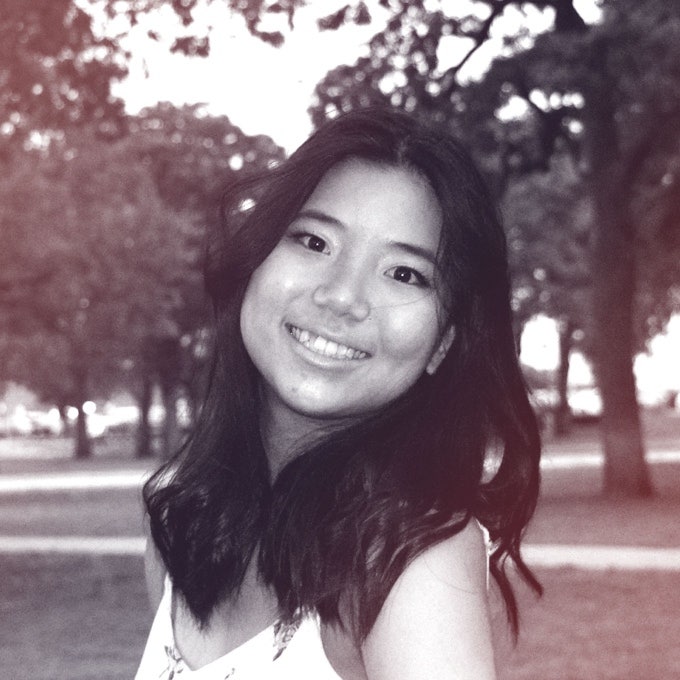 "My goal is to design an international online organization that advocates for underrepresented and marginalized individuals, particularly young girls and women, and provides children from underprivileged communities the resources to pursue higher education. I strongly believe in 'designing for the people' and aspire to be an inclusive designer in fields of UI/UX. "
Naiyana Williams (she/her)
Hometown:
Louisville, Kentucky
School:
Hampton University
Year of Study 2022-2023:
Sophomore
Major:
Strategic Communications and Design
Work Samples:
Personal Portfolio
and
Branch Spine Center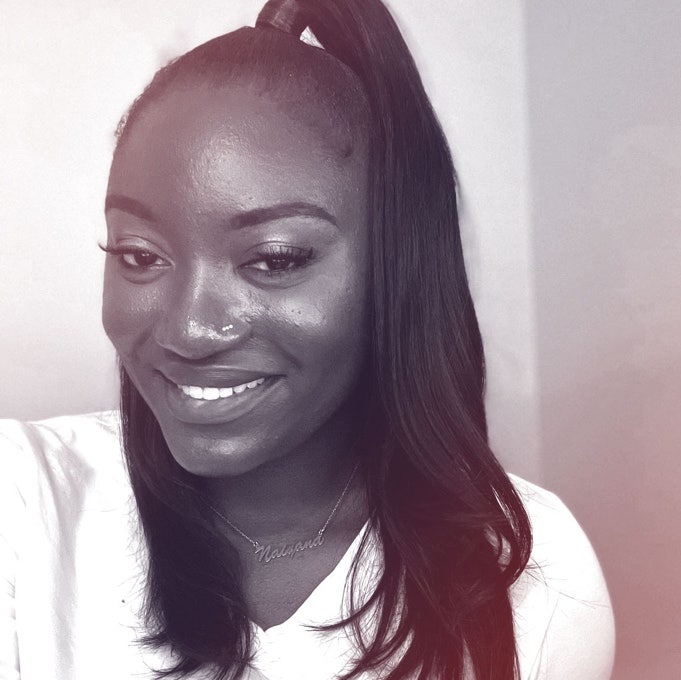 "I want to fortify the vitality of HBCUs and nonprofit organizations. My goal is to employ UX and service design to steward better experiences for students and staff and, as a Black woman, use the power of design to light the way for other Black designers to break tradition, change the narrative, and curate equitable solutions for better living."
Oleksandr Zavalov (he/him)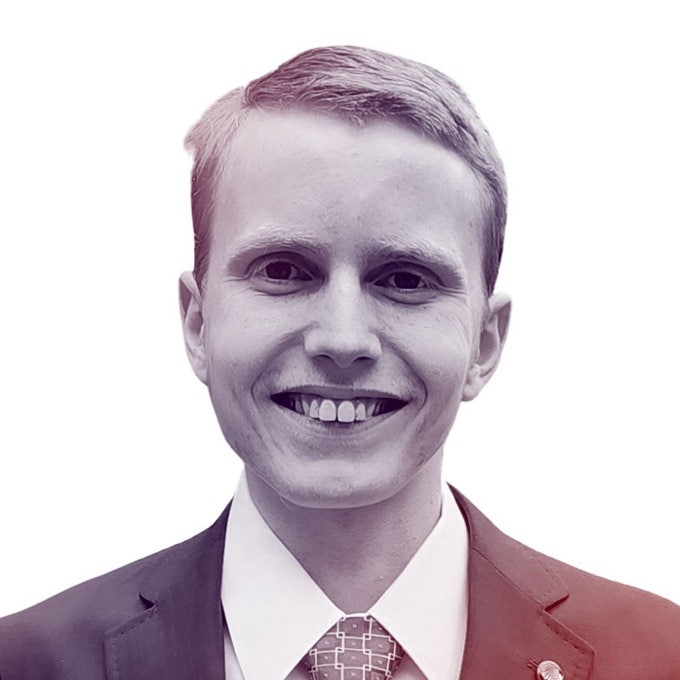 Hometown: Kyiv, Ukraine
School: Dartmouth College
Year of Study 2022-2023: Freshman
Major: Studio Art
"I'll be pursuing an interdisciplinary Studio Art major at Dartmouth College with the hope of promoting global peace and cultural awareness through abstract design in various media. I'll bring a unique Ukranian perspective to the design industry and strive to make an impact on those whose peace and security in everyday life are threatened."
Are you a creative professional interested in becoming a Design Circle mentor? Contact us.
Are you an aspiring designer interested in applying for a scholarship? Learn more.
Header copy
Design your career at Adobe.
Button copy
View all jobs