Kickstarting a career pivot to a life in UX design
How a Digital Academy grad gained valuable skills, a support system, and a position at Adobe Design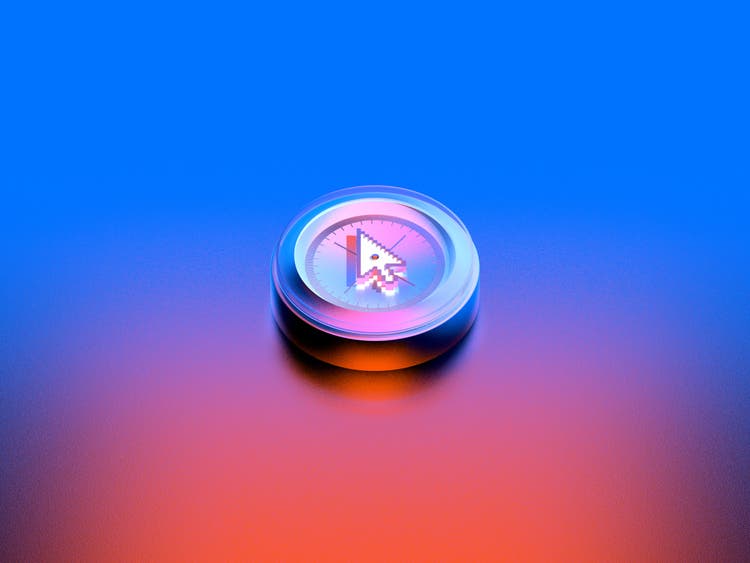 Illustration by Karan Singh
What does it take to make a career in UX design? The people who build our products have each forged their own unique paths; their life experiences inform the way they work, but they also help to evolve, and expand, this ever-changing field.
Rouba Shabou is a UX designer on the Adobe Express team. Her early interest in technology—and its powerful, real-life applications—formed the foundation for a professional journey that began with a civil engineering degree from the largest and oldest university in Syria, a plan to continue her studies in Europe and, after a setback, a decision to study design at one of the best-known art and design schools in the United States.
She discovered a passion for UX design, and everything coalesced when she was accepted to the Adobe Digital Academy, a UX scholarship program with global tech training hub General Assembly, where she was able to gain the skills and support needed to launch her own UX career.
Rouba looks back at her path, that's spanned continents and adapted to circumstance and newfound passion, and her participation in Adobe's scholarship program.
Defining UX
"I'm a UX designer. When I tell people what I do, they usually ask: What is that? It can be so hard to explain, but I usually say I design experiences in the digital world. I have a user in mind, and I want to help simplify their journey from point A to point B."
A deeply personal connection to tech
"I've always had a passion for technology. Growing up, every time I heard about a new product or application, I wanted to try it; even if I didn't have the skills to use it or the knowledge to understand it, I've been always fascinated by how technology is changing the world and our daily lives. I live in Atlanta now, but I'm originally from Syria. During the war I experienced firsthand the power that tech can provide: from protesters using social media to broadcast government crackdowns to families using apps to reconnect after they've been displaced, these tools can have a major impact on people's lives."
Adapting to unforeseen circumstances
"I have a civil engineering degree from Damascus University. In early 2012, I got accepted to Florence Design School in Italy. However, since my English skill level was basic, I had to enroll in an intensive English program to improve it, and nothing could beat immersing myself in an English college course in the United States.
"The plan was to finish my English intensive program at the University of Missouri before joining my husband, who was studying business management in Italy. Unfortunately, things didn't go as planned—I was denied a visa from the Italian embassy and couldn't return to my country because of the war in Syria—and I got stuck in the U.S. There I was, alone and pregnant in Missouri. Once my husband could travel to the U.S., we applied for asylum status, and after we received all the necessary papers, I decided to continue my education.
"I went to community college for two years for a degree in visual art and was able to transfer my credits to Savannah College of Art and Design for my third year after receiving a scholarship from the school. At SCAD, I heard about experience design for the first time. It was too late to pivot—I had already finished nearly all my electives—but I took one UX class and was hooked. I graduated with a bachelor's degree in graphic design, and thought, 'Now what? This isn't what I really want.'"
Taking a chance on a new direction
"I began to explore immersive UX opportunities and discovered Adobe Digital Academy, a partnership between Adobe and General Assembly. There weren't any expectations that I would come with a background in UX; the application process was mostly about why I wanted to get into UX design and what I was hoping to achieve from this opportunity to make sure that I was a person who was ready to grow. Shortly after I applied, I was informed that my application to the Adobe Digital Academy was accepted and that they would pay my full tuition and living stipend to aid me during the UX Immersive Bootcamp.
"When I was younger, I would ask my dad to go to a market two hours away from home to buy Adobe Photoshop and Adobe Illustrator CDs to install on my computer; to be able to tell him that I was now part of a program partnered with the company that built those products was like a dream come true."
"Chase opportunities that interest you. The outcome might seem ambiguous, but if you trust the process the right things will come to you eventually."

"After I finished the Bootcamp, I was interviewed by a design manager on the XD team to see if I might be a fit for an internship after the program. Despite the positive feedback I'd received, and my interview, I wasn't sure I would be offered an internship opportunity because all this happened at the beginning of the pandemic. Every day, there was news of mass layoffs and hiring freezes in the tech industry and I thought there was no way it was going to happen. When I heard that I was accepted, the moment felt surreal. I cried so badly because the first person I wanted to call in my family was my dad, but he'd passed away just before I received the news. In my last call with him, before I heard back from Adobe, my dad told me not to worry because I would get the internship. The day I learned that I was offered the internship was very emotional. I will never forget it."
Committing to a new direction
"The Adobe Digital Academy program has two parts: a UX Immersive Bootcamp (educational) and an internship (training). While at General Assembly, I became a full-time student in a ten-week User Experience Design Immersive program. A hands-on approach was used to practice user-centered design methods, design thinking, prototyping, usability testing, collaboration, and client relations. We were given both concept problems and startup projects to work on. It was an incredibly rich crash course.
.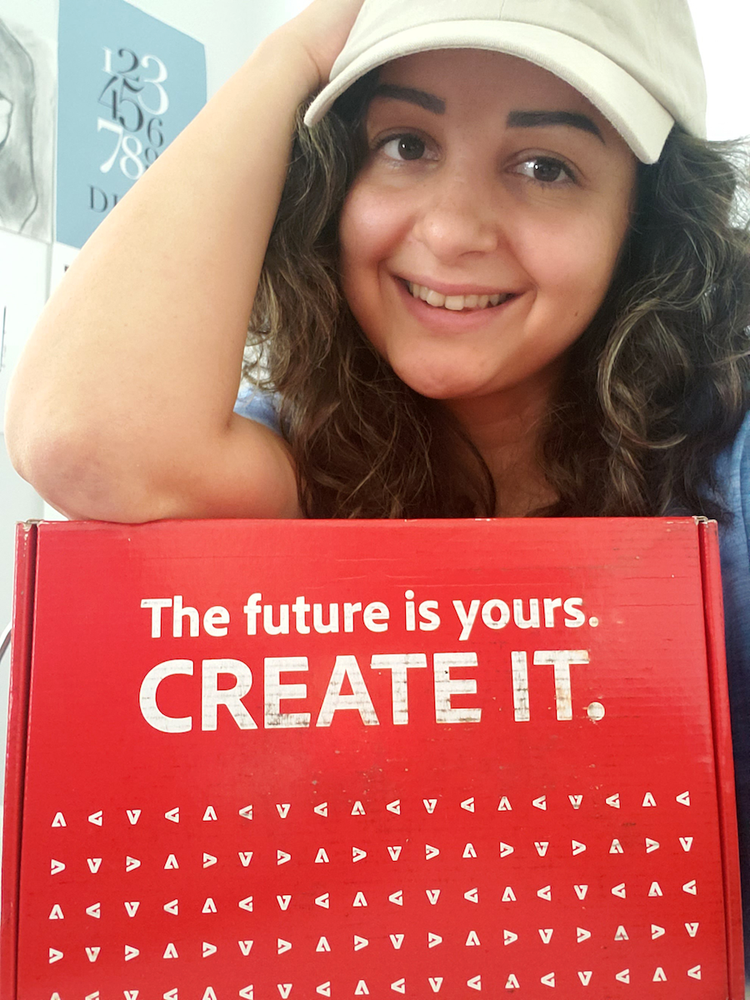 "Adobe internships for graduates aren't guaranteed—the program's goal is to provide you with the necessary skills and a portfolio to launch a career. In my case, I was selected to join the Adobe XD team when I finished. Working on the XD team was one-of-a-kind experience; I became a UX designer working on a UX tool for UX designers in the UX community. My manager, my mentor, and my team leader were all amazing. They supported me in all ways to help me succeed. I was in the first-ever virtual internship program Adobe hosted during the pandemic. My internship experience was exceptional and exceeded all my expectations. The team wanted to keep me, so my three-month internship turned into an eight-month internship, and I was eventually offered a full-time job to join the Adobe XD team."
Lessons learned
"Adobe has a unique culture and a great environment that fosters a growth mindset. I've learned how to see challenges as opportunities and failures as a chance to develop my skills further. I've also learned the art of compromise when working with project managers and engineers, how to push back and let go, but never to sacrifice a good design that serves the people who use our products. I learned how to be a team player (if you're not a team player, you won't succeed), and I learned that no question is a dumb question, you are always encouraged to ask questions, lots of questions, no matter how silly or simple they sound.
"I could have talked myself out of applying for Digital Academy, but I didn't, and it was a transformative experience. For anyone looking to pivot their career: Don't be afraid to try new things. If you feel it, go ahead. It might seem difficult, but the higher the risk, the higher the reward. Invest in yourself. And chase opportunities that interest you. The outcome might seem ambiguous, but if you trust the process, the right things will come to you eventually."

The application period for 2023 Adobe Digital Academy scholarships has closed; for next year's dates, visit the Digital Academy webpage in the fall.
Header copy
Design your career at Adobe.
Button copy
View all jobs