What drives Adobe Design
Our work, our purpose, our passion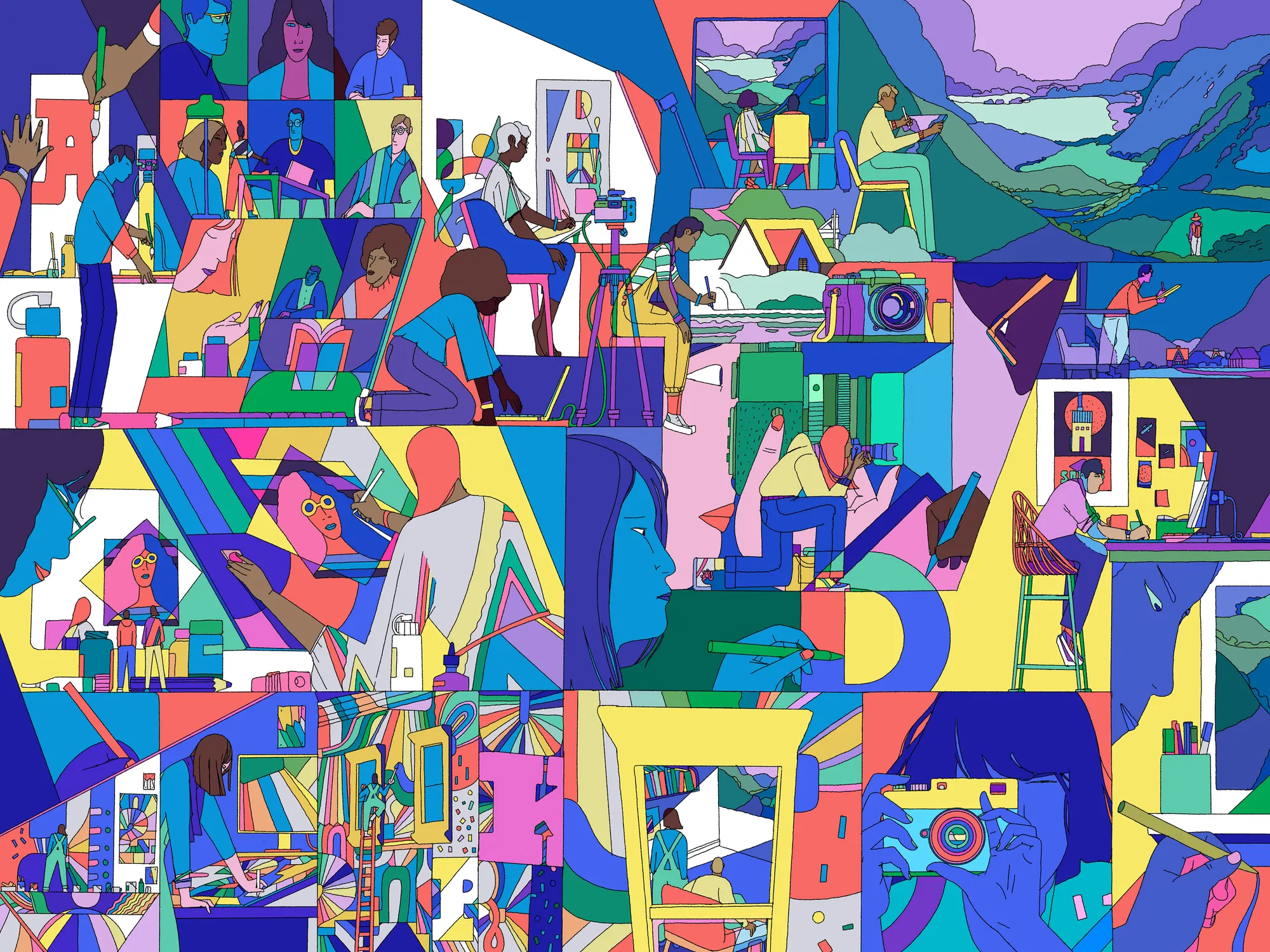 Illustration by Celyn
We design Adobe's products. And we use them. Every day. We're first to use the tools and services that people around the world rely on, so we're committed to getting these experiences right... for all of us.
To do this, we rely on the diverse perspectives of our global team. We collaborate across 11 time zones and 27 offices, and every one of us brings something unique to the table, from deep backgrounds in the fine arts to a wide array of academic bona fides to a huge range of experience from every corner of the tech industry.
The work this team tackles also runs the full spectrum of design: It's as straightforward (and challenging) as creating the tools used in virtually every Fortune 1000 company, as multifaceted as evolving one of the most complex design systems in the world, and as in-depth as doing the foundational research and prototyping to help determine what's next for Adobe.
Learn more about the work and culture of Adobe Design in our stories. And if you'd like to be a part of what we do, view our current job openings.