Hacks, hobbies, and side hustles: Architectural photography
Brijhette Farmer on the majesty of built structures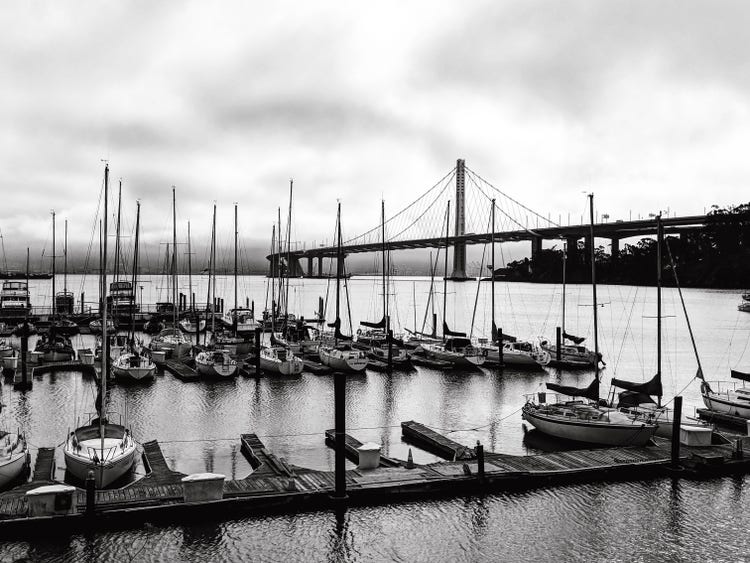 Photography by Brijhette Farmer
Hacks, Hobbies, and Side Hustles is a for-fun internal presentation series that began as a one-time event and fast became a popular way for us to get to know our talented colleagues. It has only two guidelines: finish in five minutes and focus on a passion that exists outside of Adobe. Learn where creativity takes the members of Adobe Design when they're not working.
At Adobe I'm a design manager for Creative Cloud Growth, but my professional background is in architecture, and structural and earthquake engineering, and I really really really love buildings. Half of my time is spent looking up, reading, and trying to piece together the intricacies of how buildings and structures work. The other half is spent lamenting the inequalities that plague society's structural integrity.
I've been fortunate to have traveled to many places all over the world. Everywhere I go, I capture personal perspectives of built environments with the primary purpose of looking at them forever and ever. When I take photos, I only use my phone. Although I'll occasionally throw in an Adobe Lightroom edit, most of the time what I end up with is a snapshot of something beautiful I've seen while walking down the street.
We're living in a very difficult time, and as a black woman, taking pictures of buildings does not always come without fear. I've often been accosted by security guards while trying to take photos of the outsides and insides of buildings, so it's become even more important for me to take photos of these beautiful structures that I pass.
Sometimes structures remind me of things... like Zillow ads. I'm sure everyone's seen real estate marketing promoting "exposed brick." I always wonder now whether they're referring to a structure that, although very interesting, has obviously seen better days. Sometimes those compositions are too good to pass up.
Most of the time what I see in structures is the beauty of engineering, and the implied permanence and resilience that result from it.
One of the joys of moving to the Bay Area is being able to regularly cross the San Francisco/Oakland Bay Bridge. I'm obsessed with it from both structural engineering and earthquake engineering perspectives and bike over it often just so I can take photos of it. The bridge makes use of three important structural technologies: cabling, suspension systems, and trusses (one or two of those in a bridge is common, but this one has all three).
It's the longest cable-stayed self-anchored suspension bridge in the world. That's the fast way to say that the bridge deck is held up by diagonal or near-diagonal cables (cable-stayed) and that those cables attach to the ends of the bridge's deck rather than to the ground (self-anchored suspension). Its new eastern span was designed to sustain and be functional after an 8.5 magnitude earthquake, which is completely reasonable considering the risk here in the Bay Area.
I'm actively preparing to pursue my PhD where I aim to advance global disaster mitigation by conducting multidisciplinary research that draws on earthquake engineering, structural health monitoring, and computational mechanics. It's a nerd's dream with a purpose: Merging the three disciplines will allow for a more dignified disaster response, especially in resource-scarce areas. On the side, though, I'll continue to keep my phone handy so I can add photos of the magnificent structures I pass by, to my Big Book of Buildings.
Header copy
Design your career at Adobe.
Button copy
View all jobs