Hacks, hobbies, and side hustles: Artisanal chocolate
Jamie Eula Evangelista on the business of sweet treats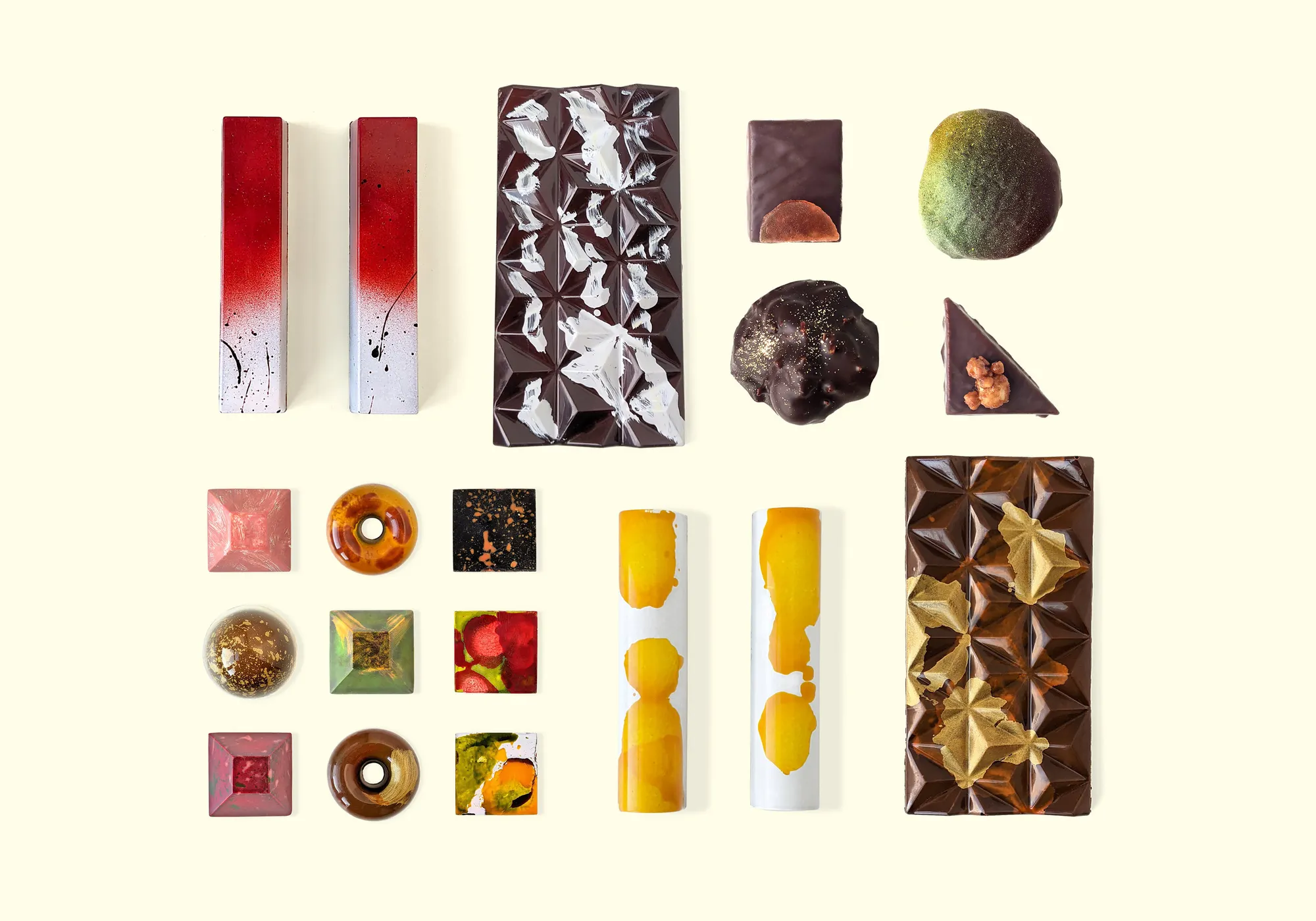 Hacks, Hobbies, and Side Hustles is a for-fun internal presentation series that began as a one-time event and fast became a popular way for us to get to know our talented colleagues. It has only two guidelines: finish in five minutes and focus on a passion that exists outside of Adobe. Learn where creativity takes the members of Adobe Design when they're not working.
I'm a UX designer on the Adobe Analytics team. I also co-own a small chocolate business in San Francisco called Topogato.
To be clear.... I don't actually make the chocolates.
I got involved along with my husband, Beau Monroe when our good friend Simon Brown, who's worked as a pastry chef in some of San Francisco's best restaurants, lost his job during the early part of the pandemic. Since Simon had always wanted to strike out on his own, he used the time to start his own chocolate shop. My husband and I are both designers, so we offered to help him design his brand.
After our first taste test we were hooked and decided to become co-founders of his business.
The question we're asked most often is how we came up with the name. Simon learned his craft in Italy, so we brainstormed using Italian words. Topogato stuck. We adjusted the spelling just a bit to create a punchier logotype, but it basically means "cat and mouse." We liked the idea of it being a metaphor for "chasing ideas" as part of the creative process.
We eventually launched a Kickstarter and in just under 3 weeks we reached 440% of our goal. Thanks to those funds we got our business up-and-running and were able to buy some cool new equipment. One of the first pieces of equipment we bought was a "chocolate waterfall." It's actually called an enrobing belt but after enveloping the treats, the remaining chocolate flows over a vertical drop—like a waterfall—and out of a faucet. It's a game-changer in chocolate manufacturing.
At around the same time, one of Simon's former employers, Liholiho Yacht Club, was gracious enough to lend us their space and we started running operations from there.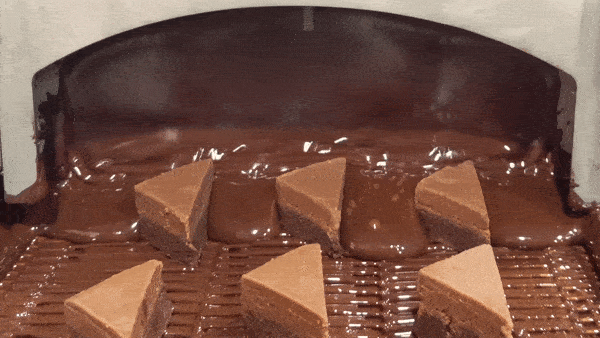 Our chocolate-making process starts with flavors. My husband and I are both foodies, so we're inspired by seasonal ingredients, nostalgic flavors, and dishes we've eaten, so we help with flavor brainstorming, but Simon is the true mastermind. Once we all land on a flavor, he works his magic. Depending on complexity, this flavor development process can take anywhere from two weeks to two months.
On a side note, sometimes Simon relates truffle flavors to colors; he'll incorporate bits of yellow for the Lemon Olive Oil Truffle, peach/pink for the Smoked Tea Peach Truffle, or red for our Strawberry Almond Chocolate Bar.
Next comes my favorite part: tasting.
Our tasting and feedback approach is strangely like the UX design process: constant iteration, and whenever we have new ideas or inspiration, we restart the process from the beginning. Flavors are judged by their richness and depth, and some have been updated as many as fifteen times. Although we don't include customers in the initial flavor development, we always ask them for feedback once we've introduced something new.
Just two years in, we now sell our chocolates through Topogato.com and ship nationwide. We've also jumped on Instagram, expanded our product line to include chocolate bars, and held a couple of pop-up shops.