Alan Wilson
Principal Designer, Experience Cloud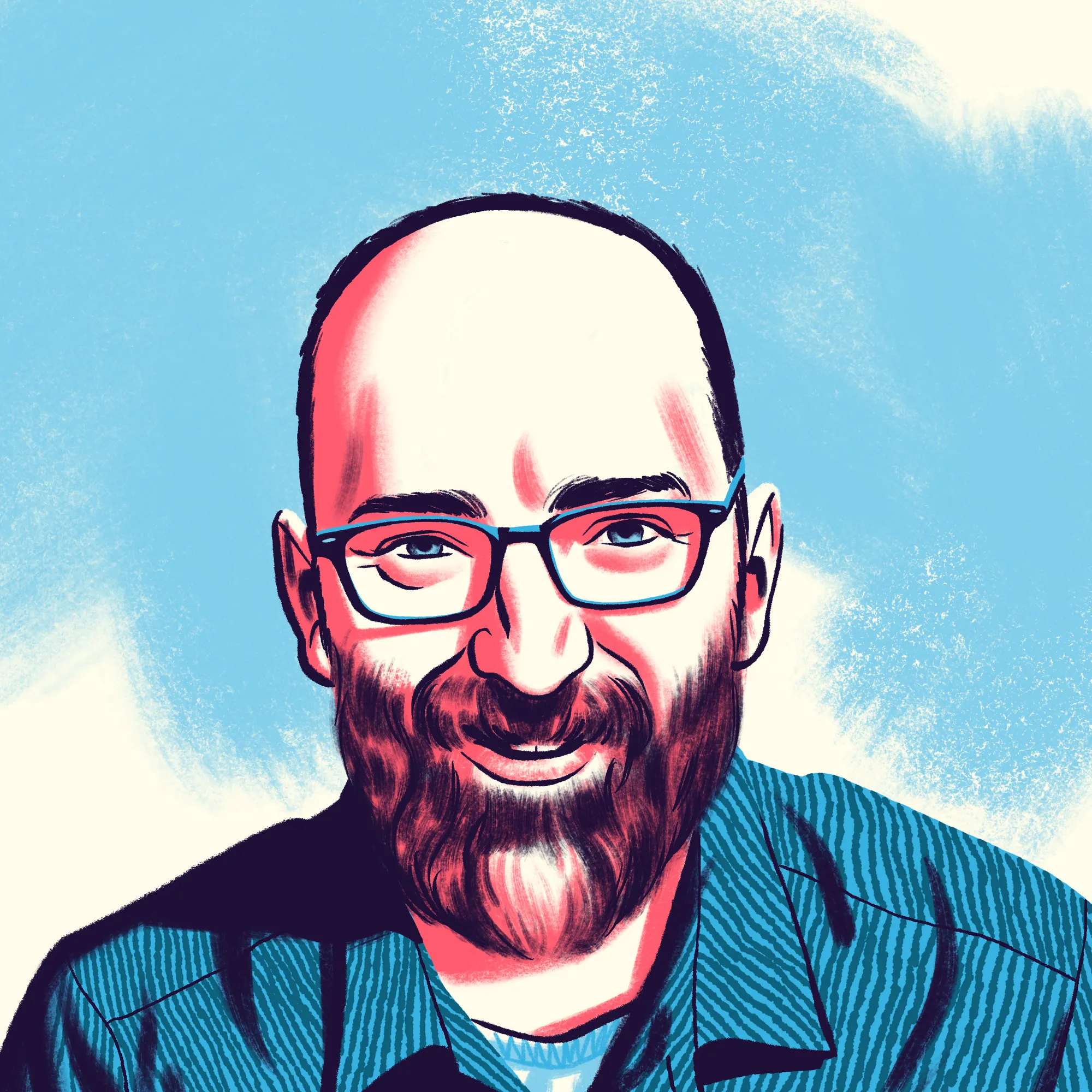 Illustration by Michael Cho
Adobe Design is a large team. We work across products, processes, and tools in different cities, countries, time zones, and cultures and celebrate each other whenever we have the opportunity. Our Profiles are a way to introduce the bright and brilliant folks on our team to the external design community. Spend some time getting to know them.
How would you describe what you do to someone you're sitting next to on a plane?
I work on Adobe Experience Cloud—a suite of software that helps businesses manage and measure their marketing efforts. I create the standards for how those products look and behave. The best part of my job is creating charts and data visualizations that make it easier for people to understand what's happening in their organization.
What's something about your work history that someone couldn't learn from LinkedIn?
Before college I delivered newspapers, cleaned up parks, worked as a lifeguard, a school librarian, and as an accounts receivable clerk for a company that makes special pipes that measure the flow of everything from peanut butter to cereal.
What's a project you're most proud of?
I'm especially proud of the progress we've made on design systems—as a company and as a community. Spectrum stands on the shoulders of giants and I'm proud to have been a part of this important piece of UX design history.
When you're sure you've found a solution, do you keep on working to solve a problem? Why?
Occasionally the solution to a problem is clear and there's no need for iteration, but that's extremely rare. I usually generate many solutions—including bad ones. Bad ideas often help with the iterative process of generating better ones.
What's the most important part of your creative process?
As I already mentioned, iteration is key to my creative process. I like to explore new ideas, try them out, and then revise them based on what I've learned. Spreadsheets also play a big role in my process; it would be an understatement to say I use spreadsheets more than most designers.
Do you have a passion project you're currently working on?
I love economics, data visualization, and games. I'm currently working on several board game designs that incorporate the intersection of these three disciplines.
Which living person do you most admire?
I admire my parents. Independent of the gratitude I feel for them, they're outstanding and unique individuals. Their creativity and generosity are huge sources of inspiration to me.